Has the Pandemic affected your work-life balance?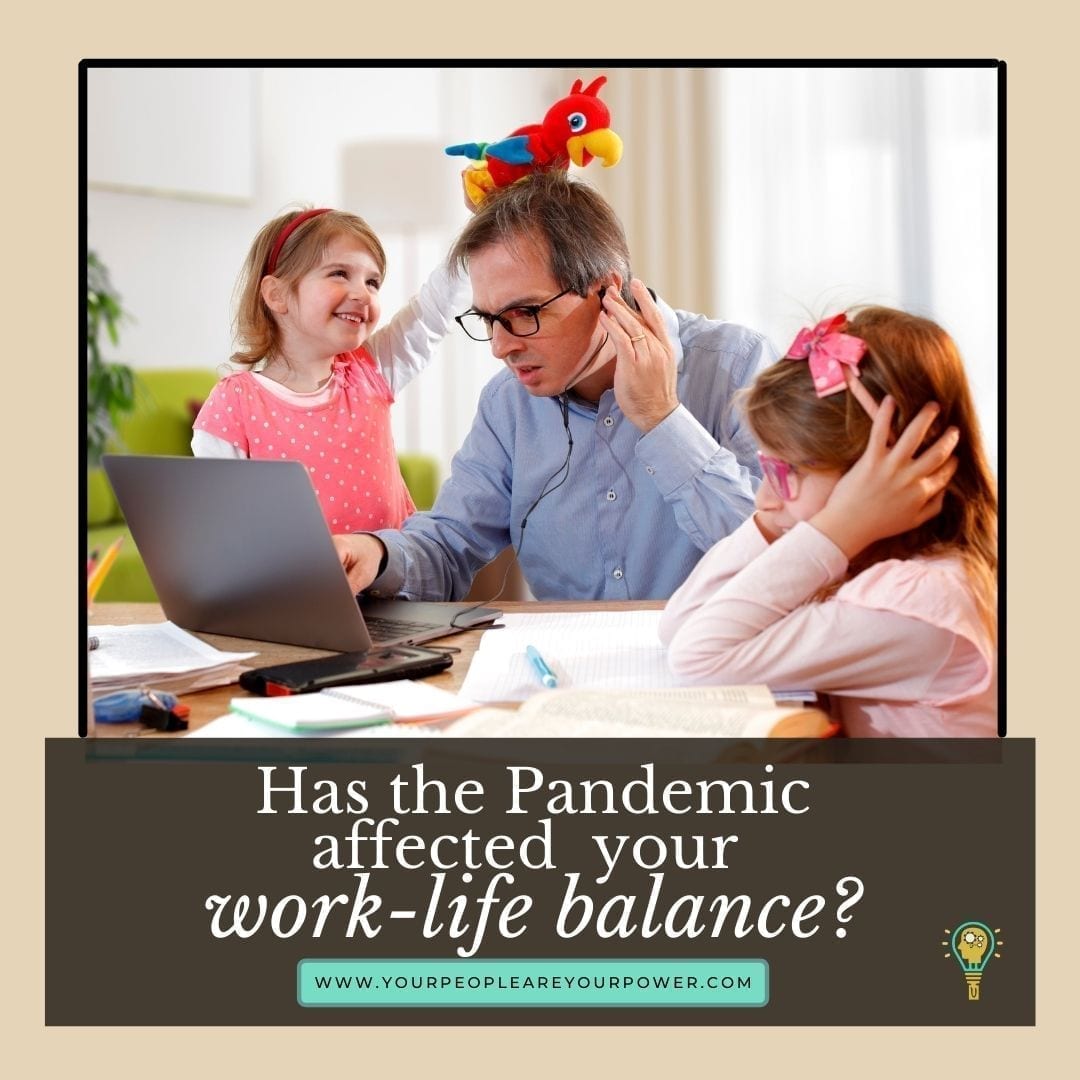 The past twelve months have been testing for us all, but what has changed the most is how we spend our entire days. Many of the world reside to working from home setting up their own home office or fighting for desk space with partners or children on the dining table. We all sacrifice our home and workspaces one way or another. But of course, there are also other distractions with working from home: menial household tasks, pets, children, or your phone. Inevitably, you're not going to be as productive as you once were, and the stresses of a lockdown where you are within the same four walls 24 hours a day can have an immediate effect on your physical and mental health.
During the winter, the grey skies and the cold days can severely impact your mood and productivity. Since a percentage of the workforce has been working from home for nearly 12 months, it can mean that their motivation for productivity is decreasing rapidly. An article by Alex Hoctor-Duncan suggests: 'many now crave the office for the ability to share ideas without having to arrange a video call, to socialised with others, and most importantly, to learn'. The lack of physical human interaction can have a dampener on work communication and productivity within teams and individually.
What are the effects and how can we counteract them?
A YouGov poll has found that since workers have been allowed to work from home, '39% said they do not want to work from home after the pandemic, whilst 18% said they would. This divide can show that working from home can have positive and negative effects for everyone. Isolation is one of the negative effects of working from home and is making people want to be surrounded by a 'normal' work environment. It's safe to say we don't know when there will be a return to a normal workspace at the moment. The structure and employers' perspective on workspace has inevitably changed through both productivity and economic reasons.
We are quite adaptable as a species to our surroundings but being isolated within the same environment for months can have its impacts. An article by the BBC: Remote Control page has suggested several ways to 'Remote Work the Right Way'. They suggest that 'clear communication' with not just your colleagues, but your manager can help push and maintain productivity. They argue that this communication can help workers' feel less lonely. A 2020 study found 'loneliness was the second most reported challenge' from working from home, and loneliness can make people feel less motivated and less productive. Whether video or audio, virtual communication can help combat the sense of loneliness, isolation, and mental health struggles that can sometimes be inevitable with working alone.
Working-from-home has also affected the routine of many. You may be working at your desk in your pyjamas, or you have a makeshift office in the corner of your room, which in turn can make you feel less productive. Barbara Larson, a Professor of Management at Northeastern University, highlights how you should still treat working from home 'like a real job' by getting dressed and setting a daily routine to increase productivity and well-being.
Another struggle to working from home is the merging of living and workspaces. A Buffer survey highlights 'the most-cited WFH complaint was the inability to unplug after work'. Living and working spaces have become one, so how do you switch off at the end of the day? It can be hard to stay away from your laptop when taking over your leisure space, especially in lockdown. Your environment is invaded with mixed messages of relaxation versus productivity and work. An Associate Professor of Psychology, Kristen Shockley, suggests that 'psychological segues' in the morning or when you finish for the day can help you be in the right mindset. This may be a work-out, yoga, or mediation to help workers' switch off from their work and change their mindset to relax mode and mindfulness in a time of chaos and uncertainty. Setting boundaries is key to productivity, happiness, and the new working structure of working-from-home.
If your workplace is struggling to keep employees motivated during the pandemic, please take a look at our services that can help, or contact us at info@yourpeopleareyourpower.com.
Article written by Rose Evans, YPAYP.