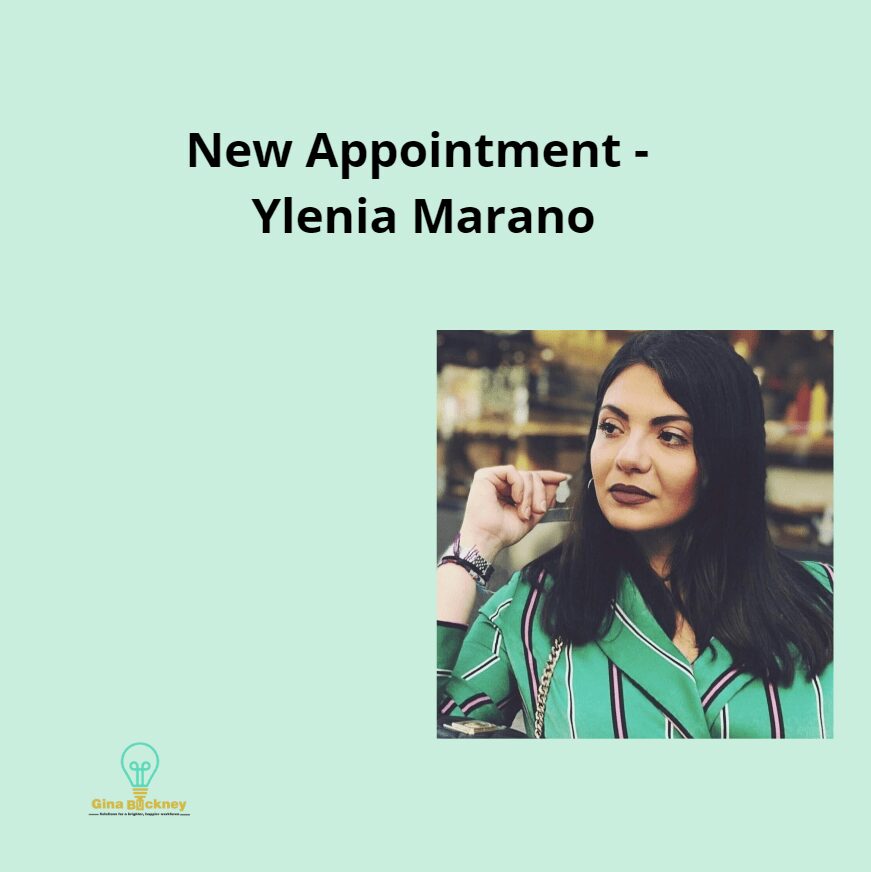 In a world full of data, we all need an interpreter, right?. So in comes Ylenia Marano to our team. Based out in Italy but previously living and working in London, Ylenia joins as our Marketing & Data Strategist. Her Economics and Management Degree, previous experience of working internationally, and her passion for data analysis brings a wealth of information to our organisation.
As we move forward into 2021, Ylenia has already gotten to work on our Data Analysis & Marketing Strategy, working with me to develop our 12-week look ahead, and Agile Delivery Plan.
Outside of work, she has many passions, including Music, (which she gains from her father, a Musician). She also loves drawing, painting, and photography because she says 'it transports her to another world'.
A family woman at heart and a very ambitious woman who wants to experience LIFE to the fullest! We welcome Ylenia into our family at Gina Buckney Ltd. Ylenia will be working across multiple lines of business to help with brand positioning for Journals For Life, and some other projects that are currently under NDA.