Remote working post COVID – What Corporate Leaders & Managers should consider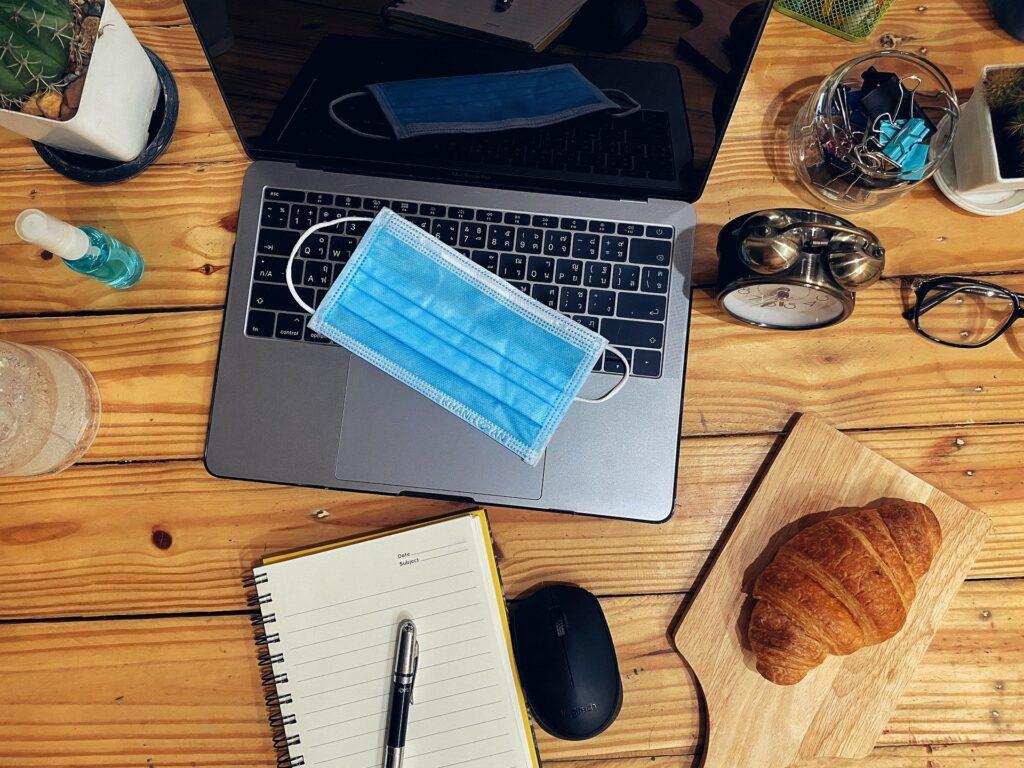 According to Deliotte, as a result of the COVID-19 pandemic, an estimated 2.7 billion people, or more than four out of five workers in the global workforce, have been affected by lockdowns and stay-at-home measures. What does this mean for those affected moving forward? How will organisations readjust back to 'normal' ways of working once sanctions lift? And, what impact could the changing environment have on the individuals of each organisation?
The pressure of working for large corporations with continuous tight deadlines and commitments to the City can be challenging enough for our leaders and employees, but now COVID brings additional layers of complexity, responsibilities and change to the mix.
"Remote work is no longer a privilege," Forbes recently reported. "It's become the standard operating mode for at least 50% of the U.S. population."
With the majority of our workforces now adjusting to the new ways of working and enjoying the work-life balance benefits COVID has brought, we must brace ourselves for further change when sanctions lift. The level of change will depend on the individual company agendas and their view on the costs and benefits of home working. During this phase of analysis, organisations must take into consideration the impact on people's health, wellbeing and intelligently forecast a longer-term projected view of the pro's and con's. 2 months worth of data will not be enough as the majority of that time will not give a true reflection of future impacts.
Employees have now had a taste of the benefits of remote working benefits, and some people will not be happy to give them up.
People have turned to Social media to share their delight of fuller days by not having to commute – something that the average Londoner does for around 2 hours and 17 minutes per day. This is effectively wasted time.
Nearly 43% of full-time American employees say they want to work remotely more often even after the economy has reopened, according to a survey released by business publishing company getAbstract.
On the flip side there will be a proportion of people who cannot wait to get back to the office, so decision-makers need to be aware here that one size does not fit all when it comes to remote working.
I have worked from home in intervals for many years, and I always notice a significant increase to my productivity, due to a lack of a commute, distractions in the office, such as small talk, unnecessary meetings, and canteen or coffee shop visits. This a huge plus for employers, not to mention other cost benefits of office space and site maintenance. However, there are some downsides too, which both Corporate Leaders and employees wanting to work from home long term should note –
Too much consistent remote working could leave individuals feeling isolated without appropriate support and effective practices in place.
A lack of visits to the office and face to face contact can result in growing inboxes, and long chains of email debate (that a face to face conversation or meeting could cut through much quicker). This can be combatted but clear email guidelines should be deployed.
The broader impacts of this might be, a conflict between teams as 'what is read and what is said', can be interpreted differently by a reader.
Lack of team spirit and loss of connection could occur, so this must be considered and mitigation plans put in place to combat it.
Reduced speed to market for Agile based development projects where skillsets such as Analysts and Developers are better placed around a desk.
Virtual technology can offer a lot; however, it cannot provide us with the benefits of human connection, so it is essential organisations get this balance right.
Leaders should weigh up the costs and benefits of allowing individuals to continue working from home post-COVID and start preparing transition plans for their future state. People's health and wellbeing should feature high on the plan if a revert back to office life is going to be successful with minimal impact to service and operation. I would urge organisations to put time and effort into their people-based programmes, to focus on COVID impacts to the employee. An example of a swimlane section in the plan might focus on how they can help employees deal with the ever-changing environment, what tactical and long term actions could they put in place to protect employees mental health and family life through times of uncertainty and change. Individualisation, expectations and communication are vital for this programme of work.
One of the biggest challenges organisations will likely face is ensuring communication is clear, concise, consistent and uplifting. People will be looking for a clear vision during this time of uncertainty and change as this gives them hope and a direction of travel. They need to see good things are coming to keep morale up. Managers will need their leaders' support more than ever during this time to ensure messages from the top are passed down clearly and consistently. The last thing any organisation needs right now is unclear and inconsistent messages from within.
While the plans are still unclear, one thing remains clear to me; it's our people pulling together who get us through this period of change and uncertainty.
Clear, honest communication, helping each other get through this change together, and reducing as much stress on our workforces as possible to enable them to effectively deal with future change is what will ease the path along the way. Leaders should be starting to consider risk mitigation on all of the above for their people. One clear easy, low-cost way to do this would be to develop and rollout Mindfulness practices for their employees and incorporating this into their People Programmes.
Contact me now to discuss further.