The Internship Journey So Far: A Remarkable Experience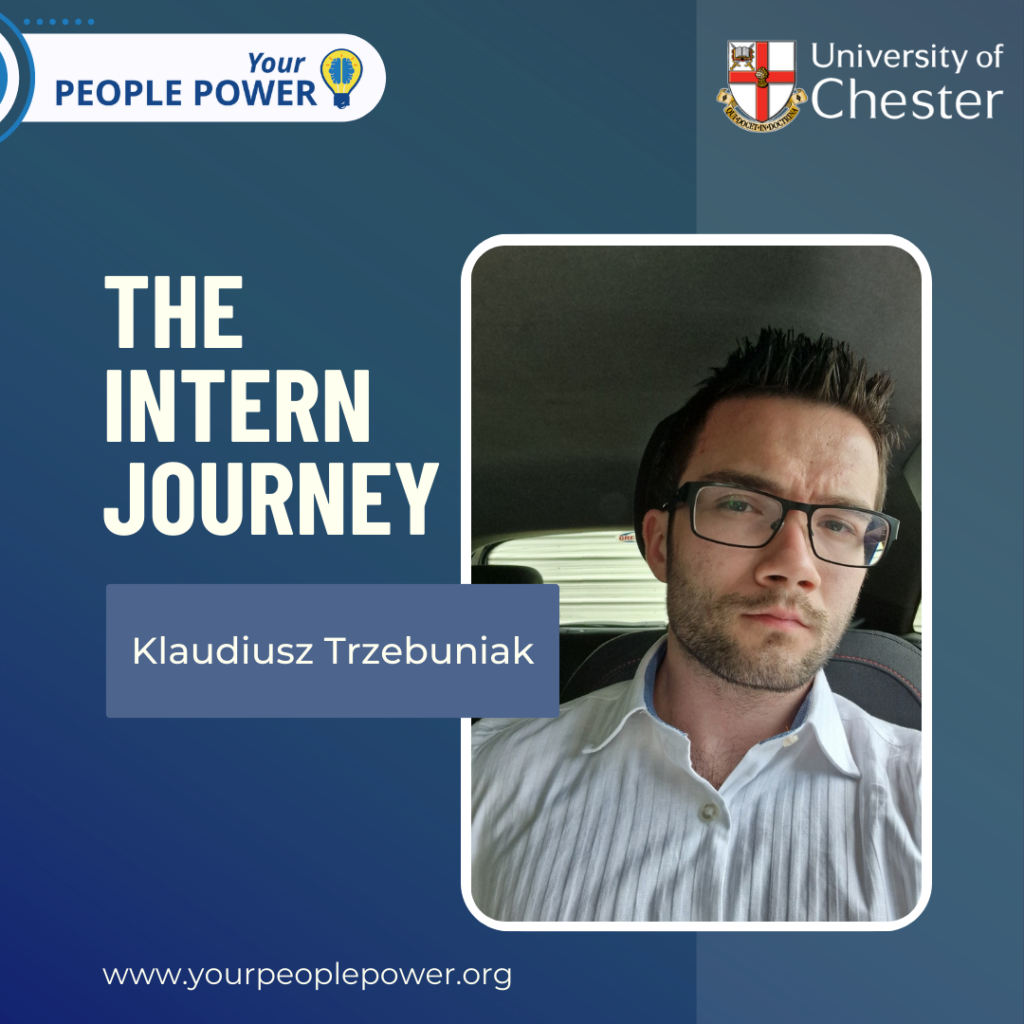 The Internship Journey:
Hello hello! I'm Klaudiusz, a Business Management student at University of Chester and one of the summer interns here at Your People Power. Over the past 4 weeks, I've had the incredible opportunity to work closely with Gina Buckney. This internship has proven to be an immensely fulfilling, and by far the best internship experience I have had.
In the last 4 weeks I've ventured into the realm of AI image generators, honed my article writing skills, and delved into search engine optimisation. I learned something new with each task. This journey has not only broadened my skillset but also enabled me to bridge the gap between classroom theories and real-world applications.
As a Student Voice Representative, I frequently speak with fellow students from various university courses. Through these interactions I've noticed a recurring topic – a lack of on-course opportunities to transfer theory into practice. Internships such as this one (which I found on the University of Chester career's website) are the perfect solution; you gain invaluable experience for your CV, you learn how to apply theory into practice, and most importantly, you learn how the world of work actually functions.
The realm of work unfolds in ways textbooks often fail to convey. Through my time here at Your People Power, I've learned more about the intricate mechanisms that drive the real-world professional landscape. This exposure, I believe, is essential for anyone seeking to make a meaningful impact in their chosen field.
If you ever find yourself presented with the opportunity to intern at Your People Power, I wholeheartedly implore you to seize it. The gains are immeasurable, and any reservations you might have will swiftly dissipate. This internship journey is a testament to the power of experiential learning and the wonders it bestows upon those willing to embark on it. internship journey
Stay connected and stay informed – keep a close watch on the Your People Power LinkedIn page and our official website for continuous updates and insights into our dynamic world.
Thanks for reading!
Klaudiusz