YPAYP's Wellbeing Initiatives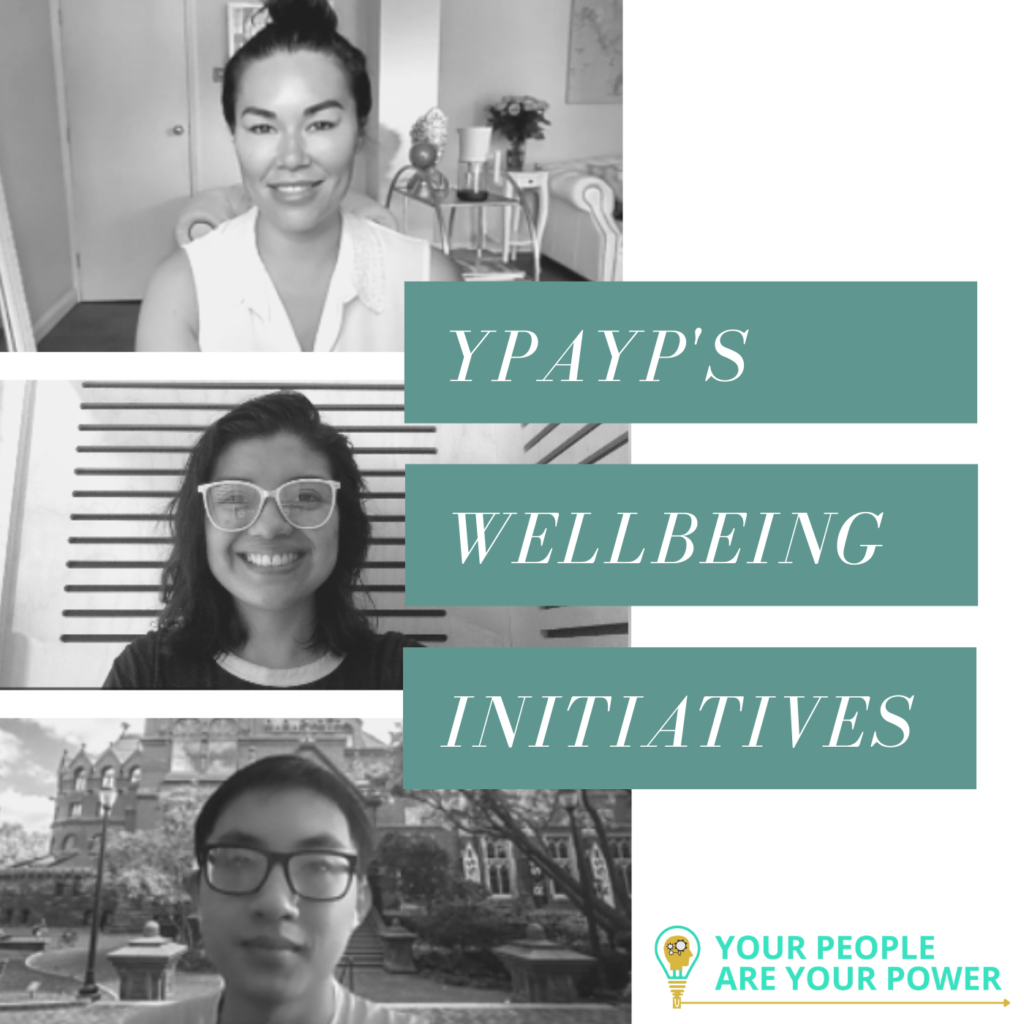 "Be the change you want to see in the world."
This quote from Gandhi is probably one we've all heard before. Well, we at Your People Are Your Power take it to heart. We know that if we want to make life better at work, we must start with our own organisation. We push so hard for change because we love the impact it has had in our own lives. Here are some initiatives we have implemented for our own workplace wellbeing.
Four Day Work Weeks
When our Global Wellbeing Program Director, Gina Buckney, learned about Microsoft Japan's four-day workweek leading to an increase in overall productivity, she decided to immediately make the change herself. As a new small business with much to do, however, we recognize that it is not always possible to keep work at 4 days a week. One thing we do always observe, however, is no meetings on Fridays. This allows us to focus all of our energy on any remaining bits of work without feeling Zoom fatigue.
Team Building Exercises
One of the benefits of being a part of a small team is that we get to know each other better than we would at a larger organisation. Beyond getting to know our work personalities throughout meetings, we set aside certain times to be together on a more personal level. From game morning/evenings (shout out to our various time zones), to time to celebrate our outgoing interns, we make sure that our own people have time to re-energise. Some examples of what we do are getting-to-know-you games such as Favorites, friendly competition such as Trivia and Charades, or even just doing some yoga together.
Training Times to Strengthen our Minds
Growth is something we strive for here at Your People Are Your Power, not only as a company but as individuals. In order to help our employees reach their full potential, we set aside time to complete training in topics that they choose, whether it be something they have always wanted to do or something they only recently got an interest in. By populating a training schedule for all of us and the topics we would like to learn, we keep each other accountable and see where we would like to get to in the future. Of course, things can come up during the week that lessens our ability to dedicate to full training, but if there is any way to incorporate a new skill or for our employees to help each other learn together, we do.
Flexible schedules
Life is unpredictable. People work at different paces. Ideas strike at different times. These are only some of the reasons we believe in being flexible at work. Our interns being in different time zones is something that has pushed us to rethink how we see the workday. Allowing our team to do things during times that best suit them not only gives more confidence to take things on independently, but it also fosters an environment for better outcomes when they can do things without so much pressure.
Celebrating Success
We work hard to meet our goals, so when we finally reach a big milestone that's been in the works for days, weeks, and months, we celebrate them. Some of the ways we've recently celebrated our successes are launch gifts and wellbeing days. We got to choose a token of appreciation after the launch of our Power Bank as well as taking a day off to focus on our personal wellbeing. Gina is a big advocate of celebrating success because when we reward ourselves and others for a job well done, it lights a fire within us, and imparts a sense of pride and happiness. Happy people are more productive people.
Closing Thoughts
As a workplace wellbeing company, we want everyone to be able to experience a happy and supportive work environment. The initiatives that we have incorporated into our routines are just a few examples of what may help organisations reach their ideal workplace. To see how we can help your company develop its own wellbeing initiatives, contact us at info@yourpeopleareyourpower.com
Written by Monserrat Diaz Martinez