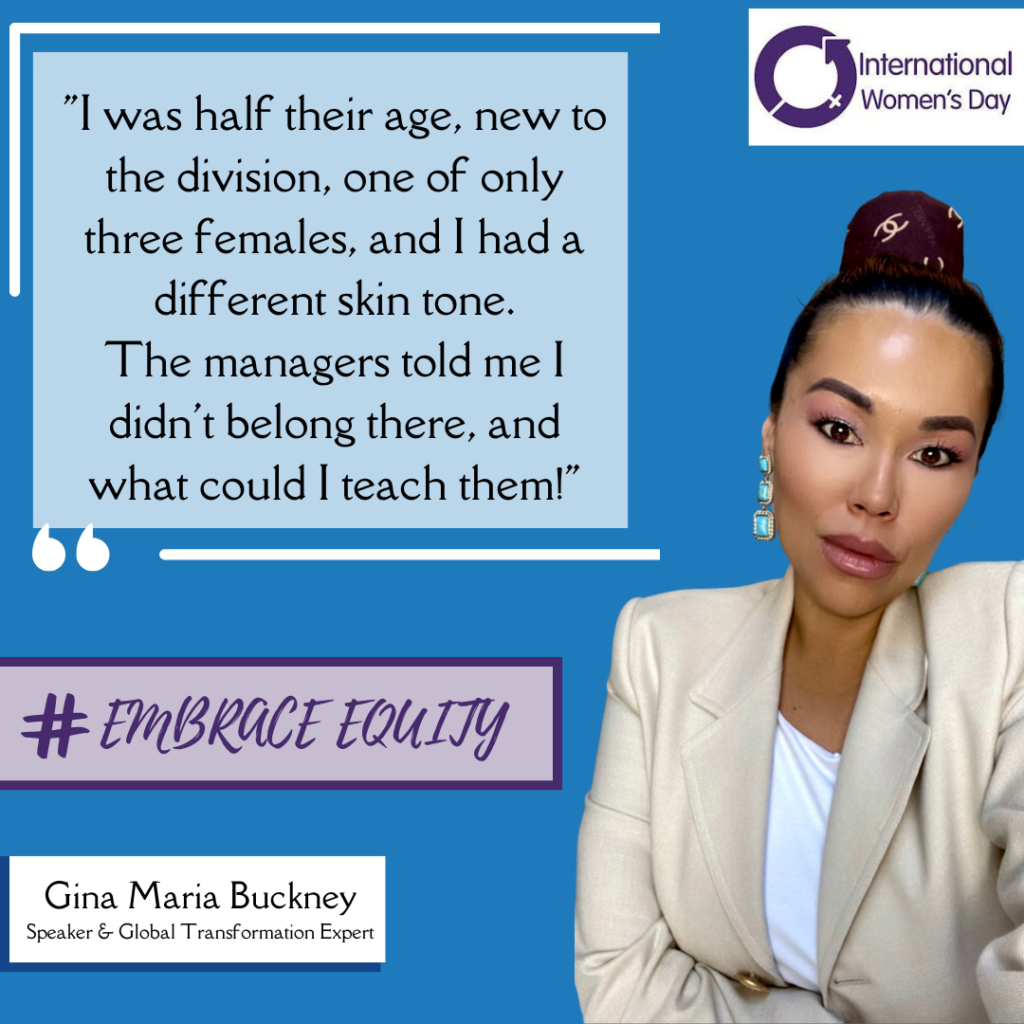 Gina Maria Buckney, Embrace Equity Speaker, paints a picture for this year's International Women's Day 2023,
"Imagine a world where all genders were equal. A world where women were paid the same as their male counterparts. A world where a women feels safe to embrace her femininity at work. A world where women can dress how they like without being judged. Workplaces free of stereotypes, bias, and discrimination. A world where women have equal opportunities to progress to the top – a world where difference is celebrated. A world where difference is valued. Together we can make a change. Collectively we can all #EmbraceEquity."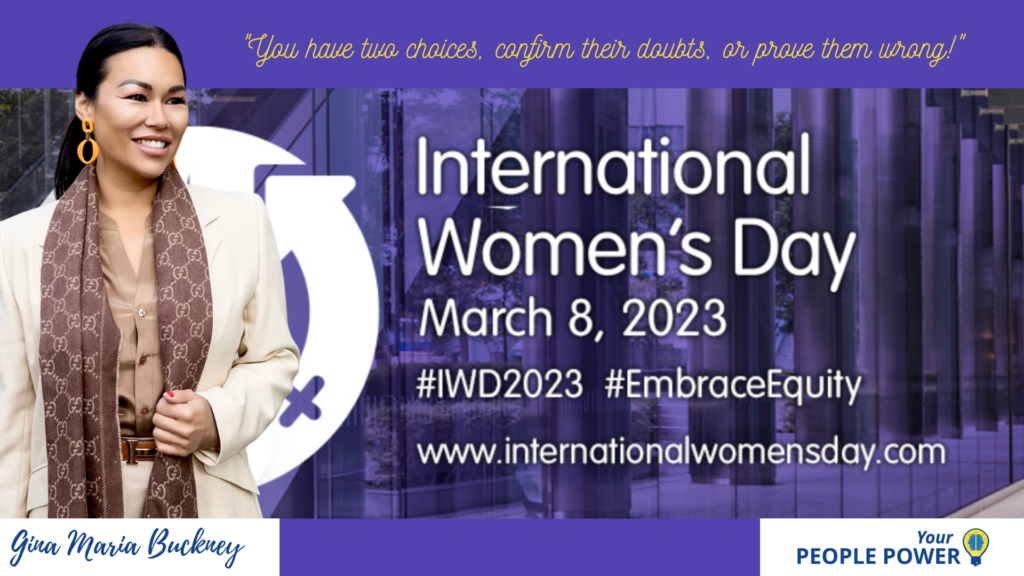 What is International Women's Day?
International Women's Day is a worldwide holiday celebrated each year. The annual event is a time to celebrate all the incredible things women have achieved. It allows women's a space to celebrate and share with each other how women can influence the world. As well as applauding brilliant females, it's also used as a day to highlight and raise awareness about issues that women have faced in the past and still face today, and provides a focal point in the movement of women's rights, bringing attention to gender quality and issues such as abuse against women, violence, and reproductive rights.
Historically, women have been denied the right to vote, work, and many other things. Because of the brilliant women who fought against these things, women now have much more say in the world around us. But there are still many issues that women continue to face and fight for today.
"It's a time to celebrate women's achievements. A time to raise awareness about the discrimination that still exists today. A time to take action to continue the great strides already made to close the gap." Gina Maria Buckney, International Women's Day Embrace Equity Speaker.
International Women's Day is an important day for us to focus on the many inequalities, gender bias, discrimination and stereotyping that exists in society today. Is your employer doing enough to support you on this special day? Have you booked your Embrace Equity Speaker?
When is International Women's Day 2023?
International Women's Day is celebrated each year globally on the 8th March. What plans does your organisation have in place to honour of the incredible women who campaigned for women's rights and those who continue to do so today? You might question whether your employer is inclusive if the answer is none. Can you see the bias in your workplace? If so, now is the time to speak up for all women and book an Embrace Equity Speaker.
What is The Theme For 2023?
The theme for 2023 is EMRACE EQUITY.
IWD belongs to you and your people, no matter where they are in the globe. Inclusion means all International Women's Day action is valid". Gina Maria Buckney, Global Female Embrace Equity Speaker.
Embrace equality.
Embrace growth.
Embrace our differences.
Embrace femininity.
Embrace Emotional Intelligence in the workplace.
Embrace the female power.
A speaker who inspires change and self-belief
 Nothing is more motivating and encouraging than hearing someone share their story of breaking the stereotype and bias in the workplace. You can book Embrace Equity Speaker Gina Buckney via her agents, Champions Speakers, or email us for more information on how we can help you celebrate this special day. Gina shares how she climbed the corporate ladder in the male-dominated IT, Engineering, and Financial Services divisions to deliver incredible success against all odds and much adversity.
4 other ways to celebrate IWD
Get your staff involved in the #EmbraceEquity photo challenge for social media.
Host or encourage your staff to attend online panel events.
Run a (virtual) coffee morning to honour your female employees.
The value of a simple thank-you.
Whatever you choose to do, do it with passion, pride, and inclusivity, and to all the women out there, keep pushing for what you deserve. You have the power to create your destiny.
Contact our team for more info on booking Embrace Equity Speaker, Gina Maria Buckney for International Women's Day 2024.