IQ vs EQ – Is Emotional Intelligence starting to hold more weight in the Boardroom?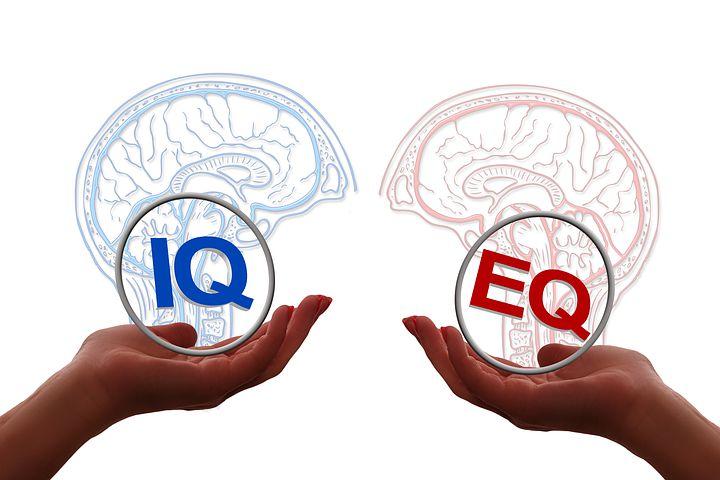 Is Emotional Intelligence (EQ) just as important as IQ when it comes to who you have around the board room table? Daniel Goldman, who virtually wrote the book on EQ states that IQ can get you a seat at the table, but EQ gives you the edge as a leader. EQ becomes more important once a certain level of IQ is met.
Emotional Intelligence is essential to finding fulfillment in work and life in general. Some of us are born with these competencies or develop them early in life, but many other people lack these core personal skills. According to Goldman, Women naturally possess higher levels of EQ than Men due to their increased levels of empathy.
So, what is Emotional Intelligence?
Emotional Intelligence is a set of both personal and social capacities that help people understand their emotions and acknowledge those feelings in others. Emotionally Intelligent people are:
Self-aware, mindful of their own emotions and behaviours. They know the extent of their abilities, are not afraid to admit their mistakes and avoid taking on more work than they can handle. For those of us who have a 'disease to please', the last one can be a challenging one to master.
With that awareness, they can self-regulate and ensure they are in control of habits and impulses that can negatively affect their work and lives.
They are also self-motivated, regardless of any setbacks they may face or how distant their goals may seem.
Once they have developed these core competencies, emotionally intelligent people can open themselves to a broader social awareness, empathy, and compassion for the needs and abilities of others. 
Using their increased understanding, they can communicate better and build stronger, more collaborative relationships with coworkers, clients, and family and friends.
How can we become more emotionally intelligent?
Shane Barker, Writer for Forbes, gives some excellent tips to improve your Emotional Intelligence. His advice boils down to Mindfulness (something I've discussed in another article). Mindfulness is the art of being aware of your thoughts, feelings, words, and actions, and responding appropriately to situations rather than reacting hastily. Barker suggests writing things down to take stock of your experiences better. A  is the perfect tool for the job!
People and institutions all over the world are starting to see how imperative Emotional Intelligence is to our continued development as an increasingly connected society. Tens of thousands of schools around the world now offer some form of Emotional Intelligence training, and many have made it a curriculum requirement.
Emotional intelligence is essential to success in the workplace and will be more so in the near future
As advanced technologies take over more of what our jobs currently require of us, Ryan Jenkins explains just how vital Emotional Intelligence will be for the future of work. "As the world fills with more sophisticated technology such as artificial intelligence and 5G," he suggests, "human skills like compassion and empathy will define the competitive edge of workers and entire organisations". Jenkins uses Doctors as an example. As machines take over some of the more labour-intensive procedures of patients' physical wellbeing, medical practitioners will have more time and availability to cater to their psychological needs higher on Abraham Maslow's Hierarchy of Needs.
But Emotional Intelligence won't just play a role in the workplace of tomorrow; it's a crucial part of any organisation today, and executives must lead the way. Limeade Institute, in their September 2019 report, "The Science of Care", found that when people feel their employers are looking out for their wellbeing, they are:
More than twice as likely to feel engaged in their work and almost seven times as likely to feel like a valued part of their organisation
Nearly four times as likely to handle the regular stresses of their jobs and avoid burnout
And ten times as likely to recommend working at their organisation.
There are many ways to start creating an environment more conducive to Emotional Intelligence, and I'm more than happy to discuss this further with anyone wanting help and advice. The simplest way to start begins by engaging in a bit of Mindfulness.
Contact me today for information or to enquire about my 'Your People Are Your Power' Programme which combines EQ with other toolsets for a brighter, happier workforce.