Showcasing the Best Places to Work: Spotlight on HSBC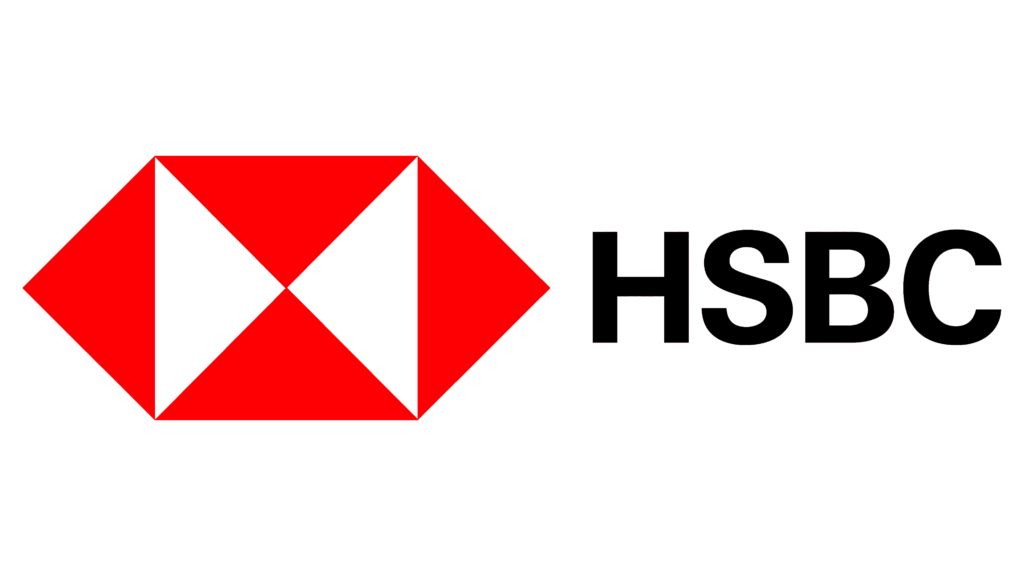 Showcasing the Best Places To Work: Are HSBC One of The Leaders in the Banking Industry:
HSBC Bank, one of the world's largest and most reputable financial institutions, is not only known for its global presence and financial expertise but also for its unwavering commitment to the wellbeing of its employees. In this article, we will explore what makes HSBC one of the leaders in the banking industry.
What Makes HSBC One of The Leaders in the Banking Industry?
HSBC's extensive global network spans more than 60 countries and territories. This widespread presence allows it to serve a diverse range of clients, from individuals and small businesses to large multinational corporations. Its international reach is a significant asset, making it a go-to choice for clients with international banking needs. HSBC has consistently demonstrated financial stability over its long history. This stability is a testament to its prudent risk management practices and ability to weather economic downturns. Clients trust HSBC to safeguard their assets and provide a secure banking environment all over the world. This makes HSBC one of the undeniable leaders in the banking industry, with very few competitors that can match its global domination.
Combining HSBC's global domination along with their employee training initiatives makes HSBC an incredibly attractive firm to work for due to the amazing career progression opportunities. HSBC invests in its employees' professional growth and development. The bank provides training and mentorship opportunities, empowering employees to advance in their careers. Supportive leadership and a culture of continuous learning contribute to job satisfaction and overall wellbeing. All of which make HSBC one of the leaders in the banking industry.
Commitment to Work-Life Balance:
HSBC places a strong emphasis on customer satisfaction. It tailors its services to meet the unique needs of each client segment, offering a wide array of financial products and services, including retail banking, wealth management, and corporate banking. The bank's commitment to understanding its customers' requirements fosters loyalty and long-lasting relationships HSBC is at the forefront of financial innovation.
However, such commitment to excellence can take its toll on employees; it is well known that bankers often have incredibly intense schedules which can leave employees burnt out. HSBC acknowledges this, knowing that achieving a healthy work-life balance is crucial for employee wellbeing and performance. The bank promotes flexible work arrangements, such as remote work options and flexible hours, to accommodate diverse employee needs. This flexibility allows employees to better manage their personal and professional commitments, reducing stress and enhancing overall satisfaction, and helping HSBC deliver the best service possible to its customers, which further makes HSBC one of the leaders in the banking industry.
Sustainability and Community Engagement:
Yet another thing that makes HSBC one of the leaders in the banking industry is its commitment to sustainability. HSBC is a leader in integrating Environmental, Social, and Governance (ESG) principles into its business operations. It is committed to sustainable finance and responsible banking practices, making it an attractive choice for socially conscious investors and businesses. The bank aims to be carbon neutral by 2030 and actively work with their corporate customers to help them with their carbon footprint.
Furthermore, HSBC is actively involved in community engagement and corporate social responsibility initiatives. The bank supports various charitable organisations and community projects such as the Bank Workers Charity, contributing to positive social change in the regions where it operates. This not only has a positive effect on the local communities, but also on the employees – a study has found that the ethicality of a firm can have an impact on employee performance and satisfaction.
So one of the reasons for why HSBC is one of the leaders in the banking industry may be down to its strong ethical culture of giving back to the community, which in turn might be affecting their ability to cultivate an incredibly effective and efficient workforce.
HSBC Employee Wellbeing:
Another factor that makes HSBC one of the leaders of the banking industry is their HSBC approach to employee wellbeing. The bank offers comprehensive health and wellness programs that encompass physical, mental, and emotional wellbeing. These programs often include access to gyms, fitness classes, mental health resources, and even wellness challenges that promote healthy lifestyle choices. Physical and mental wellbeing are closely related, neglecting one can have a negative effect on the other, which is why HSBC's choice to help their employees with both is likely a large contributor to its incredible performance as a company.
Employee Assistance Programs:
Recognising the importance of mental health, HSBC provides employees with access to confidential Employee Assistance Programs (EAPs). These programs offer counselling services, financial advice, and support for personal and professional issues. It ensures that employees have a safe space to seek help and guidance when needed. HSBC helps its employees take control of their financial wellbeing by offering financial education and planning resources. This support extends to retirement planning, savings, and investments, ensuring that employees have the tools to secure their financial future. The company's financial support for their employees can actually be incredibly useful considering how stressful the current economic circumstances can be, especially if you have a family depending on you.
Spotlight on HSBC – One of the Leaders in the Banking Industry Final Thoughts:
In conclusion, HSBC's reputation as one of the leaders in the banking industry is well-earned. Its global reach, financial stability, customer-centric approach, innovation, sustainability initiatives, trade expertise, diverse workforce, and community engagement all contribute to its exceptional standing. As a trusted financial partner for individuals and businesses alike, HSBC continues to set the bar high for excellence in the banking industry.
Furthermore, the bank's comprehensive approach to employee health, wellness, and work-life balance demonstrates its dedication to creating a positive and supportive workplace culture. By investing in their employees' physical, mental, and emotional wellbeing, HSBC not only enhances job satisfaction but also fosters a motivated, engaged, and resilient workforce that is well-equipped to navigate the challenges of the modern world. The strategies for HSBC employee wellbeing have helped them become one of the leaders in the banking industry.
Interested in a Spotlight?
Do you think your business is one of the best places to work at? If you'd like to be featured in an article such as this one book a call with our director right now! We will see if your firm is one of the best places to work at – and if not, we will analyse what we can do to change that and help you create the most effective and efficient workplace environment.