Inspiration From Entrepreneurs: The Power of Mindfulness Meditation and Journaling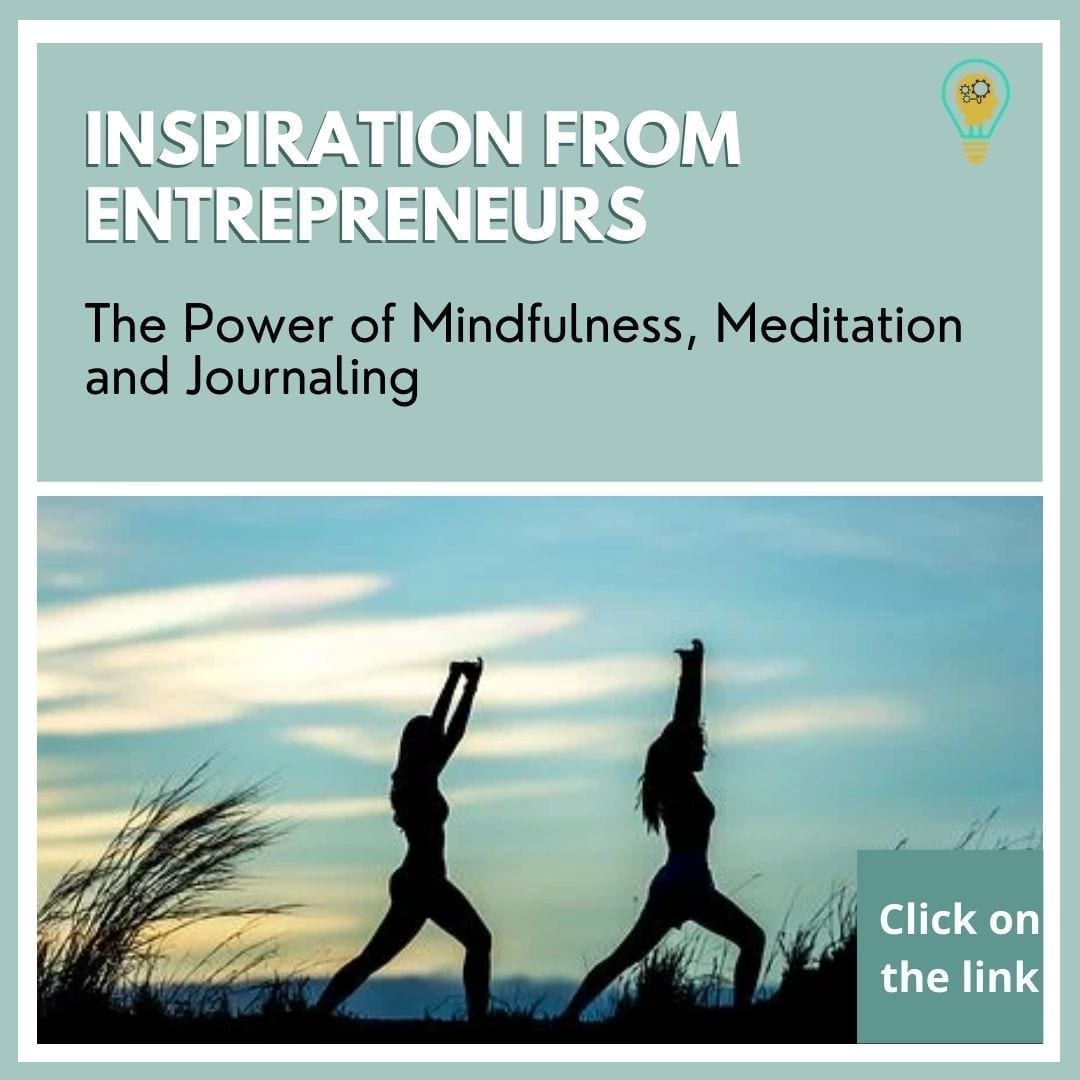 Mindfulness, Meditation and Journaling has become a significant source of relief to those that struggle with mental health issues. It can ease the pressure of negative thoughts that are often about the future, which in most circumstances we can't control. Professor Mark Williams highlights mindfulness as: 'knowing directly what is going on inside and outside ourselves, moment by moment'. By becoming aware of our thoughts and feelings in our present state can improve our well-being immensely. Alongside mindfulness, mediation and journaling can push our sense of gratitude and peace further by staying in the present and the practice of writing down our thoughts and feelings.
Celebrities are heavily influential in this day and age, and their experiences of mindfulness, journaling and meditation can have a significant effect on others. By sharing their experiences of mindfulness or journaling, they can create positive changes for their followers and shape others' lives by introducing them to these practices.
Influential Power in Practise
Probably one of the most influential celebrities to practise mindfulness and meditation is Oprah Winfrey. Oprah has been practising mindfulness and meditation since 2011 when she invited meditation instructors to her production company studios. Oprah' believes that achieving stillness within ourselves and reconnecting with our core centres is more important than what we do for work'. As a highly respected and influential celebrity and within the line of work she is in (past and present), her experience in mindfulness and meditation can make a personal impact on the audience she has been influencing since 1986. Oprah also said: 'knowing that stillness is the space where all creative expression, peace, light and love come to be is a powerfully energizing, yet calming experience. The sense of calm and gratitude that mediation and mindfulness can offer can create a sense of peace and acceptance to the present, and to Oprah, it's a must need in her lifestyle.
Like many of us, celebrities can be extremely busy, but practising mediation and mindfulness doesn't have to take an extreme amount of time out of your day. It can only take 10 minutes, and you can practice anywhere. Jeff Weiner, CEO of LinkedIn also practices meditation and regularly comments on the benefits of his practice on social media. He also comments on his use of the meditation app Headspace, which has helped him incorporate mediation into his busy lifestyle. He has commented that his meditation practise has allowed him to 'reflect on situations, helping him to strategize and work proactively towards long-term goals. It is evident that by practising mediation can have both short term and long term effects, as it allows Weiner to think both of what is important in the present but also think somewhat of the future of LinkedIn and its success.
A Pen for your Thoughts
Journaling can have a profound impact on our mental health. The practice of writing down and organizing your thoughts and feelings can also help to maintain success and mental well-being. Hollywood film star Jennifer Aniston has reportedly been keeping a journal since she was 13 years old and comments: 'she considers them to be her therapy sessions. Journaling can help us to reflect on events, thoughts and ideas, helping to rationalise them by writing them down. The success of journaling for Jennifer Aniston is significant as she's been journaling for nearly 40 years.
Journaling has many positive effects on our mental health and rationale. Dr Steven Stosny suggests journaling can: 'convert negative energy into positive creativity and growth'. The physical act of writing or any creative method that can divert negative thoughts increases our adaptability and reactions to events in our everyday lives. Sometimes people can find journaling hard to start with. What would you write about? Well, just about anything you want. It's all about the act of writing down anything that comes to mind or any worries that are causing you anxiety and fear. The powers of words lift the stress by transferring your concerns to paper.
Here at YPAYP our Journals For Life can have you channel that positive energy and reconnect with a happier, more centred and more balanced you: www.journalsfor.life or follow us on Instagram @journalsforlife