The Mental Health Struggle of the Pandemic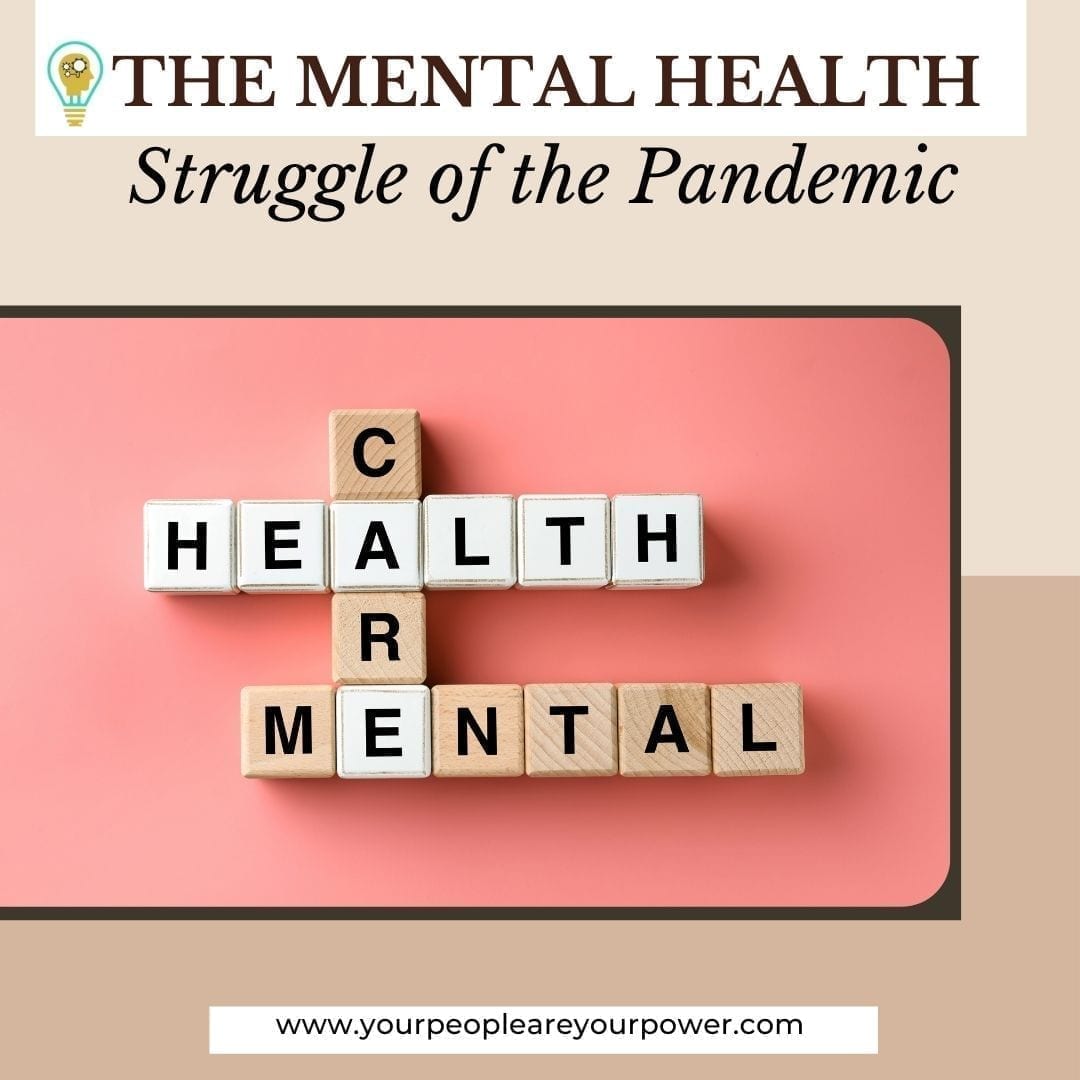 The Pandemic has been a cause of increasing mental health issues across the globe. It has given many of us uncertainty that can lead to such issues, especially in the high-pressured and risky society we live in today. On the flip side, the lockdown period has created an opportunity to look inward, focus on ourselves, practice self-care, and actively improve aspects of our wellbeing.
The Impacts of the Pandemic
COVID-19 has been the first Pandemic of the social media age; mental health issues are already high due to the negative effects of social media; with the addition of the Pandemic, figures increase higher than ever. There are communicative advantages of social media; we can stay in touch with our loved ones very easily. But that doesn't stop isolation and social distancing measures affecting our mental health. Psychologist Sandro Galea highlights: "if we can halt the physical spread of a disease through the expeditious use of quarantine and social distancing, we will still have to contend with its mental health effects in the long term. Isolation and quarantine is not in our human nature; humans thrive off of human interaction and socialisation. If we're not doing that, our coping mechanisms are going to change." Even though the physical risk of COVID-19 won't last forever, the mental health impacts will shape our lives long after we have gone back to some normality. Many future events are set to affect mental wellbeing even further, such as economic recessions and unemployment, yet what are some short- and long-term solutions to our mental health issues?
Sandro adds: "we need to realise that we are all in this together, that no one should ever have to feel alone. We must focus on our mental health; it's time to look after ourselves. The Pandemic has focused all of us on what really matters, and the amount of time we have spent in lockdown has left us open with our inner thoughts. Economic and political complications aside, the Pandemic has allowed us to have large amounts of time free from work during the first lockdown. It's allowed us to focus on what can bring us peace and mindfulness in a time of uncertainty."
Mental Health on the Rise
Former first lady Michelle Obama has even spoken out about her mental health struggles during the COVID-19 Pandemic, encouraging more people to ask for help which sometimes is the hardest thing to do. She comments: "this is one of the reasons why we need to talk more about mental health because everybody deals with trauma, anxiety, the difficulties in different ways." The subjective presentation of our mental health maintains the difficulty of creating a conversation about our feelings, as everyone has symptoms that we deal with on an individual basis. The US Center for Disease Control and Prevention Survey has concluded 41% of respondents reported mental health issues stemming from the pandemic. 1 in 3 Americans said they had experienced symptoms of anxiety or depression. Mental Health needs to be a priority.
Resources for Mental Health
The BBC has recently launched Headroom, which provides mental health content to help people through the lockdown. Alex Scott, MBE, is an advocate for raising awareness for mental health, and she comments: "Headroom provides users with a toolkit for the mind to help people look after themselves with practical everyday tips, inspiring personal stories, activities, and music mixes to boost your mood, escape and relax". There are many methods to help you cope with the everyday struggles of lockdown and after, such as Meditation, Mindfulness, and exercise. The isolation that lockdown has created means that we aren't consuming our normal amount of social interaction or the healthy amount of exercise needed to boost our dopamine and serotonin levels. Different channels of the BBC, such as BBC Education and radio stations, encourage the conversation on: 'coping mechanisms, connecting with nature and curated collections of programmes and resources offering a wide range of insights into different experiences with a wealth of content to relax and de-stress. Services like these can give individuals a short and long term solution to individuals needing an outlet for their issues.
Mindfulness and Meditation can be an outlet for our mental health issues. Dr Sinha comments on a Mindfulness practice: "it is really about being in the moment, observing what's coming at you from the outside and what's coming up inside- taking it in and observing, and not reacting to it. A daily mindfulness practice can be difficult to maintain but can shift your daily state of mind entirely. Focusing on the present rather than fixing your thought on the future allows us to give all our attention to our present feelings. Dr Sinha further suggests: 'when you are staying in a moment fully, it means you observe what is happening and notice when your mind gets taken away to something else. Then, you bring it back. That's when this becomes a skill". Meditation and Mindfulness work hand in hand to relax the brain and body into the moment we live in now. The stress of the Pandemic can allow thoughts to wander to our futures and their uncertainty. Practising meditation and Mindfulness can help how we view our daily lives, especially with the impact of isolation being so heavy on our mental health.
If you're interested in learning more about workplace wellbeing, and how introducing Mindfulness Based Stress Reduction Programmes into your organisation can help, get in touch with us today for a conversation.
Article Written By Rose Evans, YPAYP.