Fun Activities to Promote Workplace Wellbeing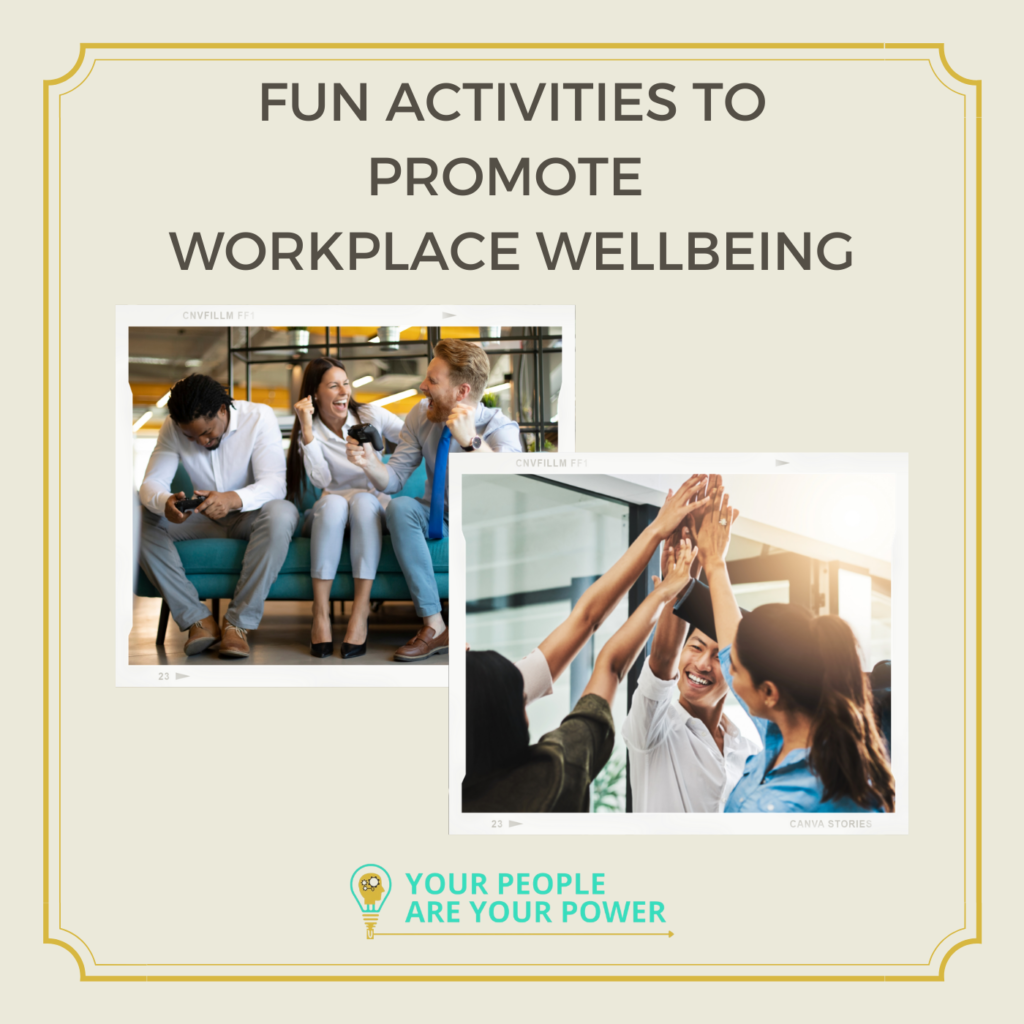 The workplace can sometimes be seen as structured and mundane. Is it time for a change? Why not make the workplace more diverse for colleague wellbeing? Time for Change suggests that activities for the workplace challenge 'misconceptions, start conversations and change attitudes around mental health'. Having a healthy relationship with your colleagues can make you more approachable with any personal or work-centred struggle of theirs. There are always fun activities that allow colleagues to build on teamwork and their own well-being, creating a closer community within the work environment. Even the smallest change or tradition can change the way we interact with colleagues, prompting more peace, productivity, prosperity, and positivity. .
Walking Meetings
New studies have shown that 'walking meetings', or business meetings conducted outside, can actually 'increase the creative thought process of all parties involved.' Being outside, getting fresh air and exercise produces positive energy from the endorphins exercise creates. These endorphins generate happy employees and a positive working environment, enhancing their wellbeing alongside the fun activity of leaving the office! Fresh air equals a refreshed mind. A 'walking meeting' might seem a little outrageous, but it gives colleagues an opportunity to take a break, have some exercise and let your creative juices flow.
Bringing Recreational Activities to the Office
Exercise can provide a small and meaningful break away from being at your desk. Similar to the 'walking meetings', your eyes and body need a break from the screen and stagnant posture it has been succumbed to throughout the day. Diana Bailey from the Employee Survey Platform Honestly, highlights that by providing 'break room games like basketball hoops and arcade machines, […] employees have a fun reason to leave their desks'. This incentive for colleague interaction and wellbeing allows employees to focus on putting their mental and physical wellness first, as taking a break is integral for productivity and positivity. This mix of business and pleasure can be a positive change for colleagues and the workplace environment overall.
Bringing Pets to Work Day!
Pets bring a lot of joy to us all, so why not bring them into your workplace? Professor of Psychiatry, Sandra Barker shows that having a dog within your presence can cause a 'consistent pattern of stress reduction across all measures'. The bundle of joy and their infectious energy brings both happiness and positivity to the workplace. Statistics have found that employees bringing their pets to work often leads to more productivity and engagement in their work lives, with between '75% and 95% of workers feeling that the practice improved morale, work-life balance, relationships and work hours'. Improving our work-life balance and wellbeing should become the main priority for organisations. By revolutionising the structure of the workday with activities such as a 'pet day', they enhance the 'traditional' structure of the working environment.
Virtual Activities
Since a large proportion of workers are still working from home at the moment, companies have resorted to introducing virtual activities to encourage team building and social interaction. It might sound boring, but the virtual element of such activities can actually be extremely fun and rewarding. Examples include virtual escape rooms, scavenger hunts, and quizzes that have increased morale and the sense of community in the organisation. 'Software as a Service' specialist, Alexander Gilmanov highlights 'virtual team members build trust based on ability and collaborative tasks […] they seek reliability, responsiveness, and consistency from their peers'. Virtual recreational tasks help employees to build relationships online and their connections can be beneficial to both the employee, employer, and the organisation itself. The employer has the opportunity to see the personality of every individual on virtual activities and how they work and interact with each other. Team building exercises such as these are a benefit for business and personal lives too, as they bring mental wellbeing and social interaction to the forefront in a time where isolation is a presence in our everyday lives.
Other ideas for activities can include creative rest areas for employees, where they should be able to get the perfect amount of respite. Board games, magazines, books, and other resources can help to create a relaxing area for employees to escape from their work, encouraging positive mental and physical wellbeing. Another example of a team-building exercise would be incorporating a weekly social break with the whole team, stimulating social interaction and relationship building within the organisation, creating a community feel to the workplace. Promoting mindfulness with activities such as yoga, meditation or even colouring stations can increase a sense of peace within the working environment, therefore employees move away from attributing the workplace with mundanity, and into a place transpiring peace, productivity, prosperity, and positivity!
Any activity that brings your colleagues together calls for a move away from the traditional structure of the workplace, and into the rich social life and well-being that employees deserve in their lives! Make some changes today, and bring some fun to the office!
If you need help with your workplace wellbeing, take a look at what we have to offer or contact us today at info@yourpeopleareyourpower.com
Written by Rose Evans.