Transformative Leadership Solutions: How to Shape a Resilient Global Landscape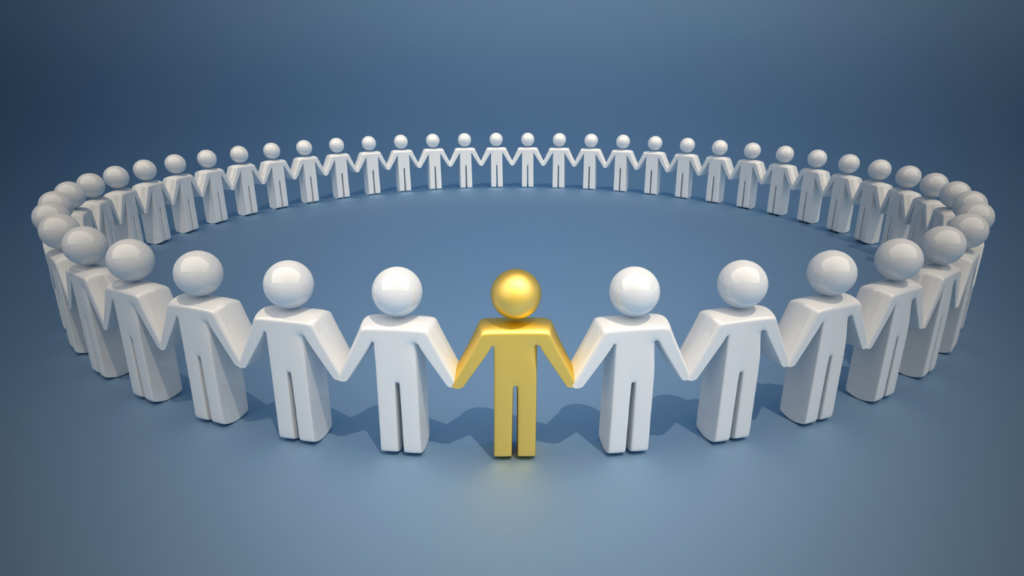 Transformative Leadership Solutions
Transformative Leadership Solutions are in high demand in today's ever-evolving global landscape. Economic shifts, societal challenges, and environmental concerns, mean the role of leadership has never been more vital. As we navigate these complex times, it's evident that the key to addressing these multifaceted issues lies in the way we manage and empower our people.
Indermit Gill, the World Bank's chief economist, recently delivered a startling message: the global economy teeters on the brink of a potential "lost decade." The gradual decline in potential growth carries profound implications, affecting our capacity to tackle the unique challenges of our era—persistent poverty, widening income disparities, and the looming specter of climate change.
The message is clear: Economic growth is slowing, and unless we find a way to bolster global GDP, every other problem becomes more formidable. So, how can leaders of today contribute to potentially saving the world?
At Your People Power, we are passionate about answering this question by pioneering innovative approaches to workplace performance and wellbeing. Our mission is to offer Transformative Leadership Solutions that align with the spirit of our times.
Gallup, a renowned research organization, has unveiled a profound revelation in its recent "State of the Global Workplace" report. It estimates that the global economy bears a staggering burden of $8.8 trillion, equivalent to a staggering 9% of the world's GDP. This cost is attributed to low employee engagement—a challenge that holds the potential to determine humanity's fate.
This issue isn't solely about profit margins and customer retention; it extends to the very lives of individuals. Gallup's research into workplace wellbeing underscores a powerful truth: enduring a job that one despises can be more detrimental to mental and emotional health than unemployment itself. Moreover, these negative emotions often permeate home life, straining familial relationships. Simply put, if you're not thriving at work, you're unlikely to be thriving in life.
At Your People Power, we offer a range of Transformative Leadership Solutions tailored to your organisation's needs:
Prioritise Your Most Promising Assets: Shockingly, nearly 60% of employees are quietly disengaging from their work. The good news? With a few strategic changes to their work environment, you can reignite their passion and commitment.
Equip Leaders with the Art of Effective Coaching: Over the past three years, Gallup has harnessed its cutting-edge research to train over 14,000 managers in the art of effective coaching. The result? Teams whose engagement levels soared by an impressive 8% to 18% within nine to eighteen months.
Nurture a Culture of Innovation and Inclusivity: In today's fast-paced business landscape, innovation is the lifeblood of success. We help organizations cultivate a culture where innovation thrives, and every voice is heard. Our solutions foster an inclusive environment that embraces diverse perspectives and encourages collaboration, sparking innovation from within. By empowering your workforce to contribute their ideas and insights, you tap into a wellspring of creativity that can propel your organisation forward in a rapidly changing world.
But transformative change doesn't occur in isolation. It requires support, guidance, and a structured approach. That's why we invite organisations to get in touch with our dedicated team at Your People Power. Together, we can tailor Transformative Leadership Solutions that unlock the true potential of your workforce and drive meaningful results.
Our Transformative Leadership Solutions
Explore our comprehensive programs like the Power Skills Program, designed to equip your teams with the skills needed for the modern workplace, and the Emotionally Intelligent Leaders Program, which fosters leadership in tune with the emotional needs of your workforce.
At Your People Power, we're committed to ongoing research and development. Our dedicated team of experts and thought leaders continually identify emerging trends and best practices, ensuring that our clients receive the most up-to-date and effective Transformative Leadership Solutions.
Moreover, in our interconnected world, collaboration and knowledge sharing are paramount. We actively facilitate networking opportunities and forums where leaders can exchange ideas, strategies, and success stories. By fostering a community of forward-thinking organizations, we can collectively drive positive change on a global scale.
In conclusion
The challenges we face in the world today are vast and interconnected. However, the solution to many of them lies right in front of us—Transformative Leadership Solutions that nurture and empower the human potential within our organisations. As we embark on this journey at Your People Power, we invite you to join us in redefining leadership, reshaping the global landscape, and ensuring a brighter future for all. Together, we can unlock the true power of our people and pave the way for a thriving, sustainable world. Together, we can make a difference.
Get in touch with our team today.