YPAYP Supports TEDx University of Strathclyde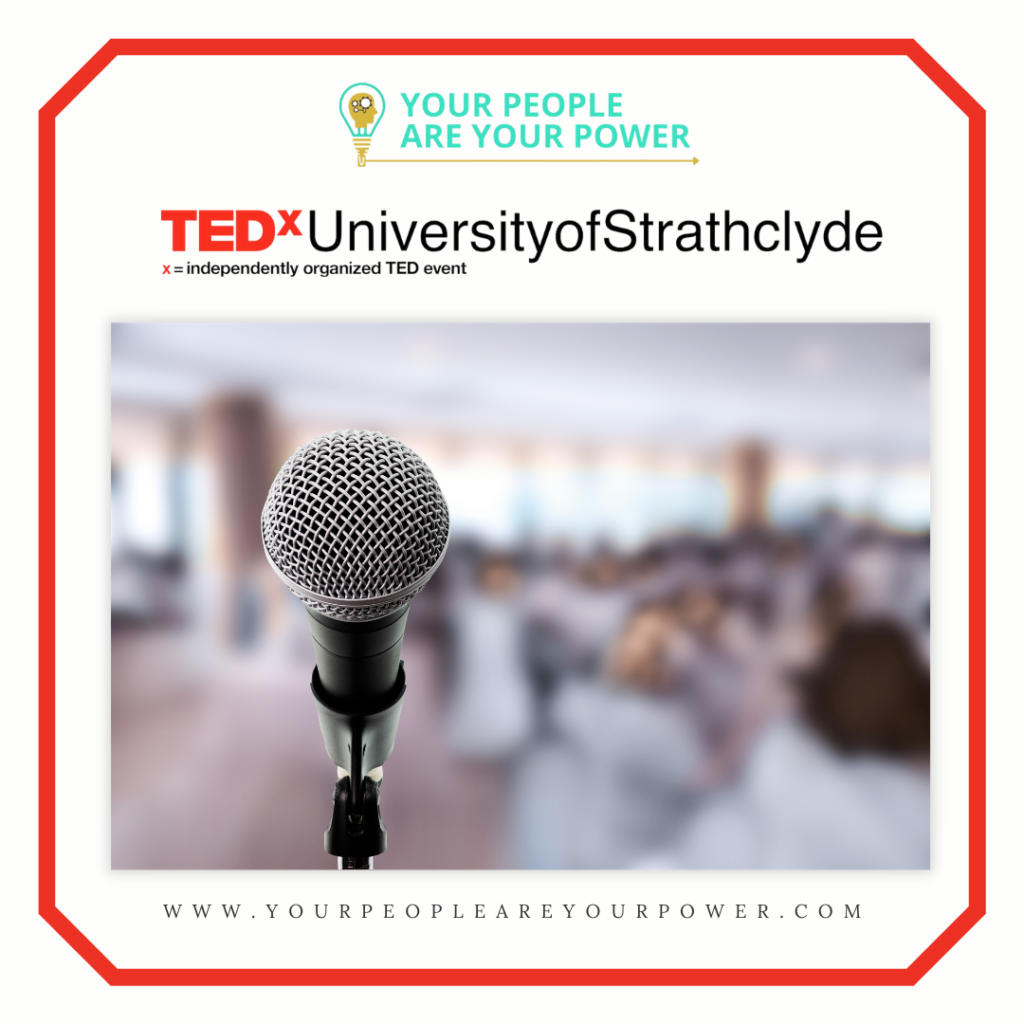 As part of our mission to find ways to give back to the next generation, we were honoured to be a part of the first 2021 event at TEDx University of Strathclyde. Our founder Gina Buckney took from her personal experience with burnout and wellbeing to talk about powering one's personal battery. It was an intimate event focused on mental health and wellbeing.
The Event
The conversation around mental health has begun to be more open and encouraged in our society but for many, it is still a struggle to navigate. It is a topic that is still daunting to talk about for some, while others may feel that it is a conversation they do not need to have. However, we don't need to be on the brink of something in order to pause and make time for ourselves. Taking care of our wellbeing is something that should be as routine as brushing our teeth every day. As Mental Health Awareness Month came to a close, Gina, alongside other speakers Dr. Gayathri Ganapathy Ph.D. CPsychol, and Megan Siarey, Founder of Talks by Megan, shed some light on how to tackle wellbeing in the work, academic, and personal settings. 
Always fond of a good analogy, Gina was able to share some wisdom. Sometimes it may seem as though we are invincible and fail to take breaks as we go through the day, but we all need some time in order to recharge. Just like our cell phones or laptops, constantly running at full capacity quickly drains our internal battery. It is critical to allow ourselves time to recharge. Taking the time to take care of ourselves now can help prevent more extensive exhaustion down the line.
Feedback
Harry Philips, Head of Marketing and Communications at TEDx University of Strathclyde, who helped put together the event, had the following to say after Gina's presentation:
"Gina's session 'How to Power Your Personal Battery for Success in Life and Business' was captivating and her delivery was second to none. Gina's array of industry knowledge and drive to learn and continuously develop herself on top of her mass success is extremely motivating and rare to find."
To learn more about Gina and her mission to improve workplace wellbeing across the globe and have her speak to your employees, contact us today at info@yourpeopleareyourpower.com 
Article by Monserrat Diaz Martinez